Live Music Brings People Together
Jazzman Entertainment will work with you to fulfill your vision of your event. Consult with Jerry Embree, he will listen to your needs, and can help determine what band size and music will work best for you. Typical events include:
Cocktail Receptions
Our band members understand you are in New Orleans to enjoy the things our city has to offer, like great food, unique atmosphere, and music, but more importantly, you need to be able to conduct business and socialize. We always keep the music volume at a level appropriate for the occasion.
Second Line Parades
What is more New Orleans than a Second Line Parade? The Jaywalkers Second Line Band will get you rolling! We also offer an expedited parade permit service and detail cops package.
Dinner Dances
Our bands play dinner music, followed by music for dancing. Sinatra, Temptations, Louis Prima, bossa nova, swing, R&B cha cha, line dances – no other band offers more variety!
 Awards Banquets
We can play "bumper" music as each recipient walks to receive his or her award, or "continuous play" music is an option.
Corporate Theme Parties
The Flavors of New Orleans give your guests a musical taste of New Orleans. Playing New Orleans Jazz, Cajun, Zydeco, Mardi Gras Music, and Classic Party Favorites, the band blends perfectly with any New Orleans or New Orleans theme. Let our dance instructors help get the party started! They'll have the crowd doing dances like the Cajun two-step and waltz, and the jitterbug swing in no time!
Festivals
Jerry Embree and his bands have performed in Brazil, Italy, Luxembourg, Germany, Austria, Martinique, plus many U.S. cities.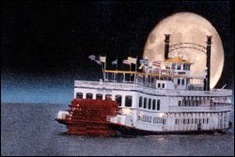 Themed Live Shows
Jazzin' On The Mississippi is a history of jazz from its early gospel and ragtime roots to the present. Informative and fun, the show can be presented in 45 to 90 minutes.
Reflections Of Bechet is a musical retrospective, exploring the life of New Orleans jazz master Sidney Bechet, presented with narrative, historical context, projected images, and live band.
Weddings
Visit our weddings page to learn more about our wedding expertise.